December 26, 2020
Christmas 2020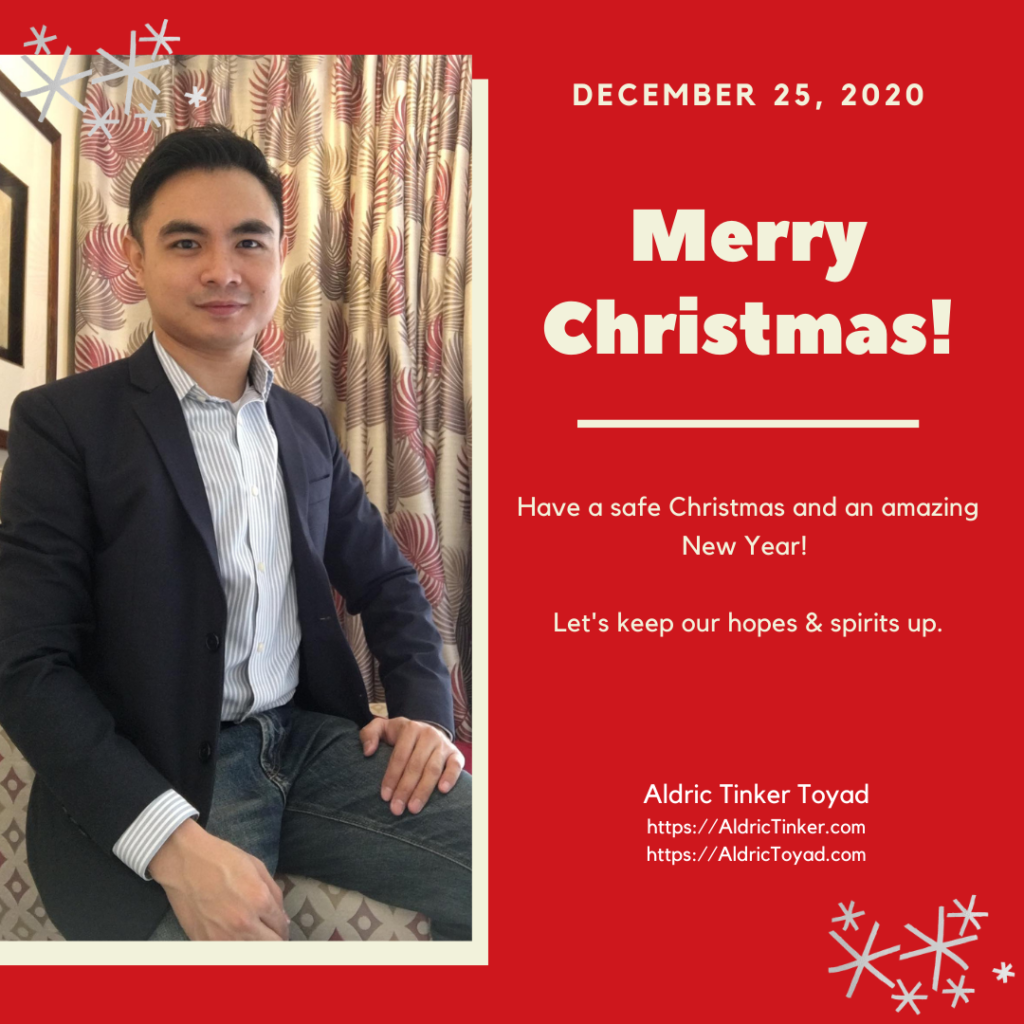 Christmas is here again. With the Coronavirus Disease 2019 pandemic caused by the severe acute respiratory syndrome coronavirus 2 (SARS–CoV–2), it certainly is a different Christmas.
The usual 'ngabang', parties, and Christmas gatherings are limited and likely suspended. We want to spread the Christmas cheer to our loved ones. Definitely not the virus.
Do you know what's fascinating? It was on this day last year that I said to myself: I'd like to attend Mass again. Well, how much things have changed! The last time I stepped into a church for Mass was back in March.
For many, this is a season observed in segregation. Some of us are from our families. Keep our spirits up. Remember that Christmas is also a season of hope.
"The Word became flesh, he lived among us, and we saw his glory, the glory that he has from the Father as only Son of the Father, full of grace and truth."

John 1:14
I would like to wish you a Merry Christmas and a Happy New Year.